Global Website
Thank you for visitng I-N-LINE global site.

Vehicle Transport
At INLINE Co., LTD. we transport your precious car with the latest performance vehicle transporter, with extremely care and high quality of transportation anywhere in Japan. We also do preliminary inspection of exhibition vehicles at auction sites by our buyers with high vehicle knowledge. Example "I can't check the vehicle condition at the auction site." "I want to make a bid but I can't see the vehicle that's why I'm worry about it." Then our buyer support to make a vehicle confirmation and make it a bid and make a successful bid with confidence.

International Operation・Car Exportation
INLINE CO., LTD. have started the exportation business of good conditioned Japanese used car to worldwide. Our highly experienced logistics person who respond sincerely by customer's request.
We arranged all devices and permit for to export. Therefore, we get set for. Your precious car will be transported by our own vehicle transporter. Also, all drivers are our employees. They would pay extra attention to carry your precious cars to bonded area.
Company Profile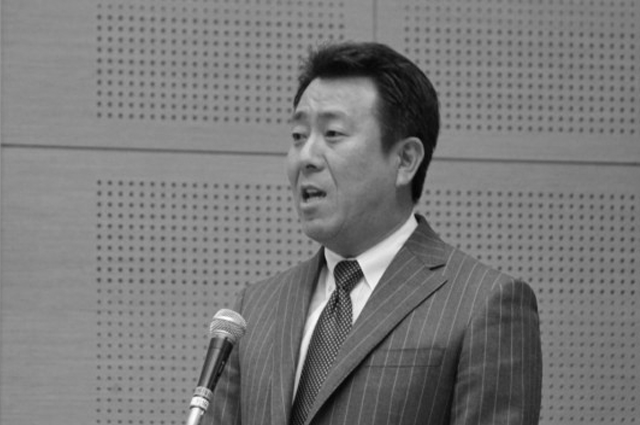 INLINE CO., LTD.
We've started our transportation business from Food (fridge), Vegetable, Medical supply mainly. Then we could buy vehicles which all set up air suspension also refrigerate vehicle set up temperature control system. Also earlier, we introduce digital tachograph, GPS, drive recorder, Nasvanet (aptitude diagnosis), incorporating for our safety management.
We've worked actively in the construction of transportation safety management system so hard. In Kyushu, it was elected 4th which first become "NASVA" (Germany) full support corporate consulting business from a car accident countermeasures mechanism. For the first time in the nation as a trucking business in April 2010, we received a transportation safety management external evaluation.INLINE CO.,LTD not the only safety company, but also safety transport of "for employees and their families," we believe it comes the first. Ministry of Land, Infrastructure, Transport and Tourism has noticed to all of transportation, transportation actively engage in safety management, we aim to establish a quality improvement and the status of the transportation business.
Business Description

General Transportation / Warehouse / Packing / Vehicle Maintenance / Trading of Automobile, Logistics

Founded

April. 2002 by Ikujirou Naka

Established at

30 million yen in capital

CEO

Ikujirou Naka

Senior Managing Director

Hideaki Kawamura

Managing Director

Seiji Ono
Ryuichi Sasajima

Director

Yoshie Naka

Senior Executive Officer

Tsutomu Tamura

Executive Officer

Iwao Ishikawa
Tatsunori Tanaka

Slogan

"Safety, Quality is our Product."

Headquarters

656-1, Naoe, Yoshitomi-machi, Chikujo-gun, Fukuoka, Japan

Phone Number

+81-979-33-7662

Fax Number

+81-979-33-7663

Branch in Japan

INLINE (Yoshitomi-machi, Chikujo-gun, Fukuoka)
Kitakyushu (Moji-ku)
Oita (Oita city)
Osaka (Osaka city)
Saitama (Sakado city)
Shimizu (Shizuoka city)
Gunma (Isesaki city)
Sanda (Sanda city)
Information center(Tosu city)
Direct Farm Stand (Tree of Gingko)

Group Company in Japan

KYUSHU INLINE CO., LTD. (Kumamoto branch)
KYUSHU INLINE CO., LTD. (Tosu city, Saga branch)
I-N Logistics CO., LTD. (Saiki city, Oita branch)
Higashikyushu dailyfoods CO., LTD. (Oita city, Oita branch)

Number of employees

451 employees (April, 2019)

Number of trucks our own

345 cars (include all groups)

Bank

Oita bank, Iyo bank, Mizuho bank, Shoko Chukin Bank